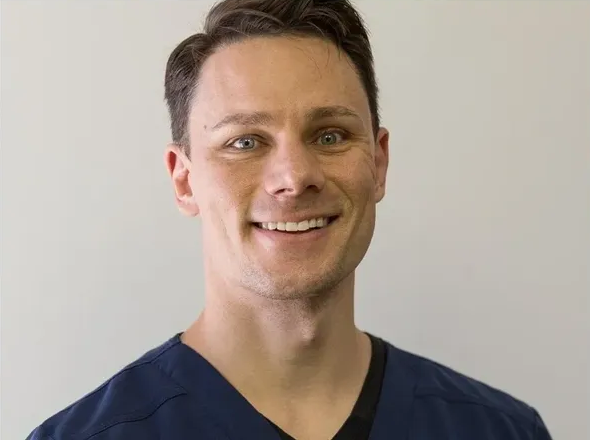 David Kleiman, CRNA
Infusion Provider
David began his professional career as an engineer after earning dual degrees in Physics and Mechanical Engineering from the Colorado School of Mines. He then went on to complete a graduate degree in Biomedical Engineering from the University of Southern California on a full-ride scholarship. After leaving academia for the first time, he joined a small team working on a novel technique using ultrasound to detect flaws in implanted heart valves. After several years the project was reaching its end and he moved on to work as a field clinical engineer at Second Sight Medical Products. The work centered around the development of an industry-leading retinal prosthesis. This work was akin to the technology used to produce cochlear implants but in the vastly more complicated visual system. David was fortunate to gain significant exposure to both the regulatory side of developing a medical device as well as the hands-on work of testing the device in the field during clinical trials. This work engrained the two guiding lights of safety and efficacy which years later served as guiderails for operating a ketamine clinic.
The work was rewarding but weekly travel both out of state and internationally did not blend well with starting a family. After seven years in the medical device industry, he returned to graduate school to pursue a degree in anesthesia. It was a challenging time with two young children but ultimately worth the struggle. David first administered ketamine while in clinical residency over a decade ago and routinely as an anesthesia provider in various settings. In 2019 he began working at the first ketamine clinic in the Houston area, where he developed an appreciation for the power of an anesthetic medication to impact the lives of people suffering from mood disorders and chronic pain. After relocating with his family to the Portland area, he founded NW Ketamine Infusion to offer this safe and effective treatment once again.
Naz Kleiman,
Nurse Practitioner
Naz began her career in healthcare as a Registered Nurse in 2008. She has extensive experience in the trauma/emergency setting, as well as serving underprivileged populations. She graduated with a masters in science as a Nurse Practitioner in 2017 and is currently operating her own family practice clinic called Kleiman Healthcare Services. You may see Naz while in the clinic, but she does not take part in the ketamine infusion process.